The Giant Easter Egg Hunt, Chirnside Park Melbourne is an annual event hosted by Life Ministry Church.
What you get:
• A bucket load of Easter eggs to find
• Plus… a free bucket to collect them in
• 2 free turns on the Giant Inflatables!
• Free Face Painting
• One Balloon Animal per child
• Sausage Sizzle, Fairy Floss, Drinks and Ice Creams available for purchase
• Music and other fun!
• $15 per child!
• Parents and siblings are FREE to spectate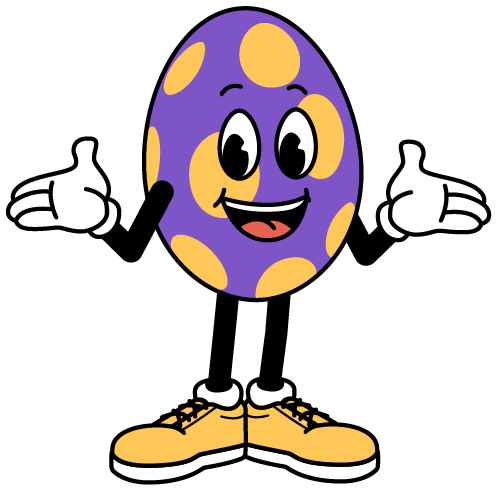 Limited to 1000 children, this will be a fantastic event where pre-school and primary aged children will have the opportunity to take part in an exciting Easter egg hunt and enjoy some fun on the giant inflatables (drop slides and bouncy castles!), all for only $12 per child! (Parents and friends accompanying participants in the Easter Egg Hunt are not required to pay to come and spectate.)
Food will be available for purchase from the Refill Café at Oxley Stadium, along with Fairy Floss, Cold Drinks, Lollies and Ice Creams. There will even be free face painting and balloon animals!
Children will be allocated into age appropriate time slots, so the little ones don't get bowled over by the older more energetic ones. For those who can't make it at the age appropriate time, two open sessions exist for your convenience. Parents of children in Year 4 or below are encouraged to join in and help (but child and adult must both hold onto the one bucket to ensure it is fair for everyone!)
The event will go ahead, independent of weather, with the hunt moved inside Oxley Stadium if required. Come along, enjoy a great family orientated event and help us raise the profile of the Amari Community Development organisation, who are providing vital help in combating poverty through education and community development in Buliisa, Uganda.
COVID Safe Arrangements
In the event that our event is cancelled due to COVID Restrictions we will seek to refund tickets (minus the booking and credit card transaction fees).
Our COVID Safe plan includes regular cleaning of high touch surfaces, the requirement for attendees to follow Government instructions which are relevant at the time, including the wearing of facemasks. Arrangements will be made to reduce crowd build up with lines and maintaining 1.5 metre social distancing where possible.Visitors will be required to check-in upon arrival via QR Code.